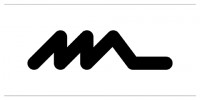 Imagine spaces as "narrative containers", light is the key to their reading, interpretation, fascination. The places we live in belong to us, they tell about who we are, our aspirations. The philosophy of Martinelli Luce thinks about light, but above all a personal, visionary, narrative interpretation.
Since the very inception of Martinelli Luce, the company has always been inspired by a foundational few values. Through innovation, Martinelli Luce tells about the passion for work that perforce passes through the drive of change, of constantly demanding more from ourselves, of seeing through always different angles what to others seems like a fixed point, a steadfast security. Martinelli Luce believes in the essential, which for its means no frills or useless superfluity. The lines Martinelli Luce designs that shape and outline its products are minimal and maximum at the same time. It is not just a question of design: it is design concept and production philosophy.
ü DESIGN
ü INNOVATION
ü CURIOSITY
Looking for best partner for your next furniture works?