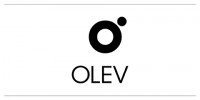 Olev tailors lighting to your spaces' needs, to create emotions and well-being
Olev. Only LED, Only Design is an Italian brand of designer LED lighting fixtures. Olev has been the first brand to launch a full range of LED-based decorative lamps. Olev flexible production allows to produce bespoke solutions that meet the architects' requests or introduce new and original lamps effortlessly. A few years ago, Olev decided to focus on LED technology because it lowered energy bills up to 90% and cut maintenance needs thanks to 50.000 hours of light. But the evolution of LED technology didn't stop with energy savings and long-lasting products. Today LED lights allow us to build dynamic lighting systems, designed to improve comfort in every moment of your life.
Recent research has shown that light has a great effect on our mood and health. A light that changes according to the time of the day or to your preferences can improve your energy, can decrease stress and depression. With the LED technology, lighting design has changed forever. The era of the big chandelier hanging in the middle of the room is over. Olev is a brand at the forefront of lighting developing solutions that bring together technology, scientific studies on well-being and design.
Looking for best partner for your next furniture works?