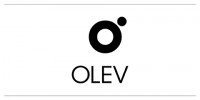 Olev tailors lighting to your spaces' needs, to create emotions and well-being
Olev. Only LED, Only Design is an Italian brand of designer LED lighting fixtures. Olev has been the first brand to launch a full range of LED-based decorative lamps. Olev flexible production allows to produce bespoke solutions that meet the architects' requests or introduce new and original lamps effortlessly. A few years ago, Olev decided to focus on LED technology because it lowered energy bills up to 90% and cut maintenance needs thanks to 50.000 hours of light. But the evolution of LED technology didn't stop with energy savings and long-lasting products. Today LED lights allow us to build dynamic lighting systems, designed to improve comfort in every moment of your life.
ü INNOVATION
ü TECHNOLOGY
ü DESIGN
ü REFINED DETAILS
Looking for best partner for your next furniture works?