Imagine spaces as "narrative containers", light is the key to their reading, interpretation, fascination. The places we live in belong to us, they tell about who we are, our aspirations. The philosophy of Martinelli Luce thinks about light, but above all a personal, visionary, narrative interpretation.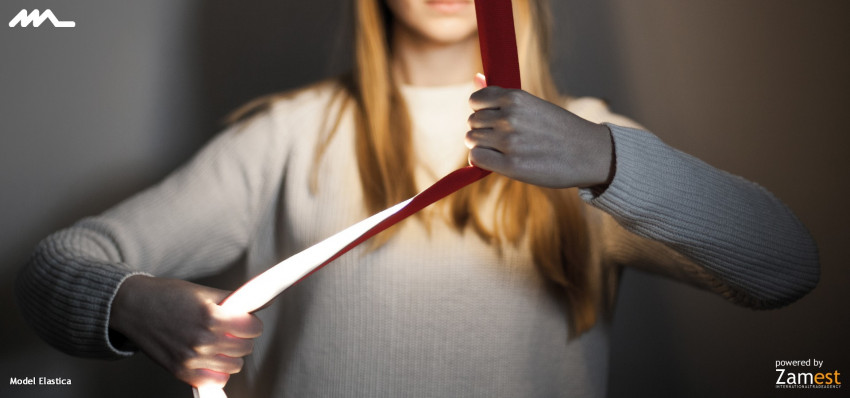 Elastica by Martinelli Luce is a lamp with direct/indirect light, an elastic fabric strip available in different colors extends from the ceiling to the floor.
A flexible LED strip runs along its entire length complete with a special electronic circuit and a force sensor; by pulling it, turns the lamp on and off and dims the light. Make a quick gesture downward and it will light up. Pull it slowly upward or downward and its intensity will change.

The lamp is fixed to the counterbalance base on one extremity and to a ceiling mount on the other.
The strip can be adjusted to allow installing it in rooms having ceilings height from 250 to 320 cm. With cable and electronic driver on the plug.
Related Products
Looking for best partner for your next furniture works?