Olev tailors lighting to your spaces' needs, to create emotions and well-being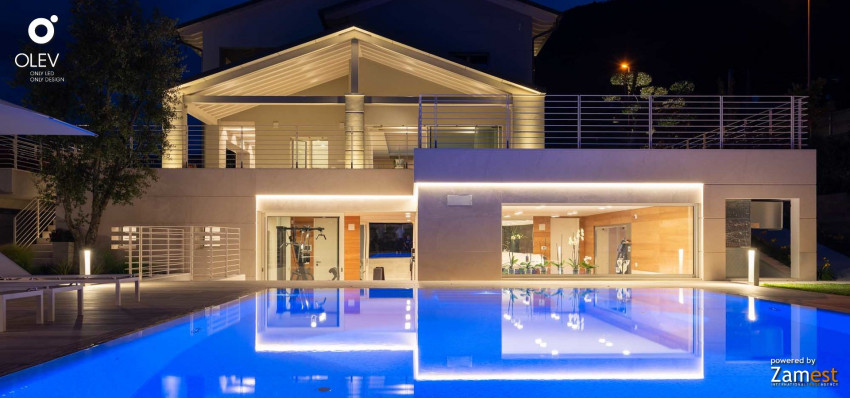 Among the most beautiful homes illuminated by OLEV in 2019, the villa decorated by studio Zanini&Reginato deserves special attention.
The villa is located in the mountains on the Côte d'Azur and is a project with a truly exclusive character.
What makes it so unique is its high level of customization.
Every single detail has been designed and made to measure.
Furniture, finishes, colors, fabrics.
Everything was tailor-made so that the final result would be up to the expectations of the customer.
The owner, who was very well informed, wanted a luxury end result in tune with his lifestyle.
In addition to the unmissable outdoor area with swimming pool, inside the villa there are also a private cinema room, a spa, a gym and a vinery.
The lighting design by OLEV and the study of light meet the client's desire for uniqueness.
The dynamic LED technology allows to change the atmosphere in the room, according to specific requirements.
And this is just one of the solutions designed to accentuate the originality of the project.
If you want to discover how OLEV light contributes to making the villa a true masterpiece of uniqueness, see all the pictures in the project gallery.
Related Products
Looking for best partner for your next furniture works?