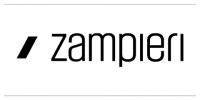 Workshop of Innovation and Traditions: The Real Italian Kitchen
Zampieri Cucine can fairly consider itself as one of the most interesting industry of the Italian panorama in the production of highly- personalizable kitchens, from the formal research to the project. Curiosity, perseverance and creative attitude: a mix of love and labor, where the mood of always asking questions is the capacity of giving answers based on a hold steady work, researching new materials crafted with the most modern technologies; where pleasure of design serves both the beauty and the functional aspects, for a fast changing world. Equally balancing innovation and self-identity taste, Zampieri's projects are a rigorous expression of the "Made in Italy" philosophy. The attention and carefulness put in the manufacturing of the product are conveyed through the quality of the materials used, the tailoring, the high standard craftsmanship, and a constant and meticulous quality control throughout the whole production process.
Zampieri's aesthetic research aims to create innovative products, leaving more and more room to creativity in the realm of customization. The excellent quality of the product is strongly based on the Made in Italy philosophy and on the skilled local craftsmanship. The company takes direct responsibility of the selection and purchase of the raw materials through the collaboration with the best Italian suppliers, which are selected on the basis of the high quality, reliability and ability of innovation of the supplied materials. Every design in the collection displays a contemporary take in the craftsmanship, making each piece a perfect match between tradition and innovation. The Made to Measure service enables each customer to personalize finishes and details with a wide range of variations and combinations, so to create a different product for every taste.
Looking for best partner for your next furniture works?