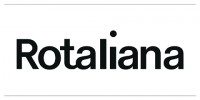 We consider innovation in technology and design as fundamental: a new way of illuminating things.

Rotaliana does not follow trends to please standardized markets but tries to capture new needs to anticipate the future.
A "new way of illuminating things", which is not satisfied with giving an emotional dimension to products but believes in the need to provide useful and functional solutions for living, that is to excite with reason.
Rotaliana's lighting solutions arise from continuous dialogue with designers of very different backgrounds, both culturally and geographically.
A multifaceted project that feeds on interdisciplinary suggestions and visions in the name of product innovation using simple lines and therefore highly sought after so as not to be banal, which give rise to exceptional designs in a continuous comparison between form and function.

ü FORM AND FUNCTION
ü SOPHISTICATED DESIGN
ü QUALITY AND INNOVATION
ü HIGH LEVEL PERFORMANCES

Looking for best partner for your next furniture works?