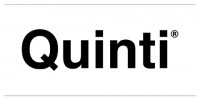 An Italian Handicraft Company specialized in the production of Chairs, Armchair and Furniture for Office, Residential and Hospitality.
From 1975 to today Quinti is now a leading brand in the Italian panorama of industrial design and an established international reality. In the present, Quinti identifies itself with the sensitivity with which it interprets contemporary living, offering furniture collections with an authentic, accessible and universal design. Objects made with high quality materials and treated in every detail.
Collections capable of telling all the infinite ways of living in the office, allowing everyone to express their own personality. The Quinti production is divided today into a large collection of seats, divided between Executive, Managerial, Hospitality and Soft Seating products; collections with a contemporary design and refined taste.
Looking for best partner for your next furniture works?