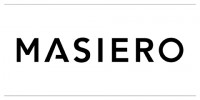 Top quality materials and manufacturing, a flair for technology and design and a prestigious brand name: these are the elements that combine to make MASIERO unique.
The company's product range revolves around the "Maria Teresa" chandeliers typical of Venetian tradition. But the glass arms in all their shapes and colours, and especially those of the outdoor DRYLIGHT collection, and new modular RAQAM project, are constantly evolving in terms of technology and engineering. MASIERO's innovative technology is protected by international patents covering the latest developments in home automation and light sources and their exploitation in innovative new lighting products. MASIERO innovations combine decorative and technical characteristics just like architectural lighting. And they serve the indoor and outdoor markets. DIMORE and ATELIER are the two catalogues that illustrate MASIERO's latest, contemporary products for the residential and contract markets respectively. Each product takes shape in MASIERO's own factories where specialist production lines complete the entire cycle, with the technical and prototyping departments playing key roles.
Production begins with the machining of components and moves on through assembly to painting, finishing and decoration. The electrical system is then added and the product tested before being packed and despatched. The whole process is subject to the strictest quality control and designed to accommodate special requests. MASIERO's creations embody raw materials worked by highly qualified craftsmen in Italy and elsewhere, transformed and assembled in house: iron, brass and steel for the frames; silk organza, Le Bock shantung, pongé and Damask silk for the shades; Asfour, Bohemia and Swarowski crystal for the pendants; and Bassano ceramics for the roses. The most recent product lines also feature turned wood, resin and methacrylate.
Looking for best partner for your next furniture works?