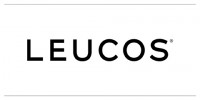 White, pure and bright are the essence of modernity; representing our desire to create a fresh design perspective, our courage to discover new possibilities, and our drive to beautify the spaces of our daily lives.

1962. Leucos was established in Venice, where craftsmanship has always been a synonym for art. We chose glass because it represents our local tradition, but behind our work there has always been a global idea. Design goes beyond borders and designers see Leucos as an innovation lab. Our core business includes research, experimentation and interpretation, and it evolves continuously. Design, materials, techniques, technologies and exceptional human resources are the main contributing factors to Leucos' success.

ü DESIGN AND CRAFTSMANSHIP
ü MODERNITY
ü REFINEMENT

Looking for best partner for your next furniture works?