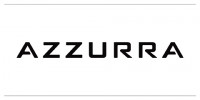 Behind every great bathroom, there's a great idea
Azzurra is a benchmark for bathroom furniture. Every detail of the compositions and listed accessories reflect the perfect union of aesthetic appeal and practicality. The contours and shapes of elements are the result of the creative skill and experience of architects and engineers within the Azzurra research and development centre. In the bathroom, convenience and comfort come first. Azzurra designers know this and have studied a system that allows the height of elements to be adapted to the personal needs of users. The available depths ensure easy access and best use of space. However big your space, the solutions proposed by Azzurra always guarantee a perfectly harmonious and rich furniture design. Moreover, the large number of accessories allow interesting functions to be incorporated into the furniture. The range of materials and available colours is particularly vast. A prerogative that ensures stylistic aspects of the space are highly personalized during the design phase. Just like creating your own look from a well-stocked tailor.
The different possible compositions are practically unlimited and allow every type of bathroom to be furnished, making the best possible use of the available space. The choice of materials, the foundations of value: Azzurra products are designed and developed to last over time. All materials are tested to ensure ease of cleaning, high resistance and durability over time. Each material is accompanied by a technical data sheet containing instructions on how to treat the surfaces. Individual parts and technologies are selected with maximum care as part of a commitment to sustainable production phases and environmental protection, and with a view towards ensuring the safety of each element. Furthermore, Azzurra produces aesthetic and functional furnishing solutions for the laundry premises to make the laundry room consistent with any furniture style: from the minimal look to the warm reassuring feature of the wooden finishes, to the bourgeois and metropolitan taste.
Looking for best partner for your next furniture works?