Give more value to your spaces with a new interpretation of a classic wallcovering, which mixes up ideas and styles, creating original, seductive and unique aesthetic-conceptual combinations.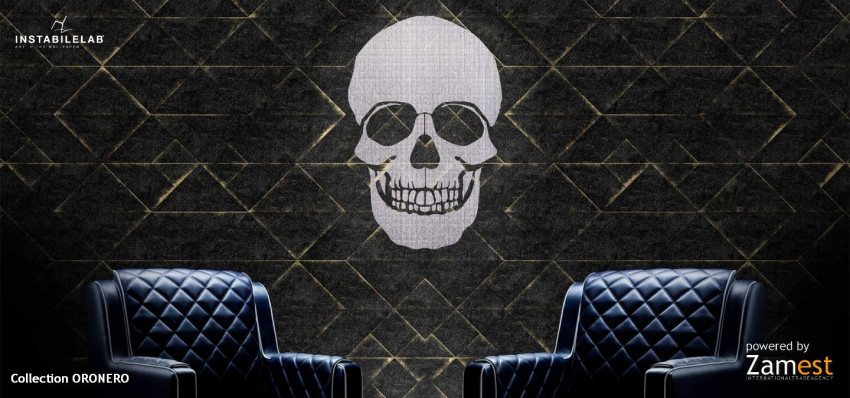 The new collection is printed on a special prestige gold paper in limited edition. It permits to create a personal style matching accessories to embellish the interiors. Four skulls on six backgrounds themes: these are the combinations of oroNero. 
The icon "skull", is an accessory, handcrafted, so every decoration is different, giving the part of its uniqueness. Beeing an accessory it can be used or not as icon. But the main focus remain the special support "gold prestige", that can be printed with a dedicated portfolio of thirty new graphics that integrates the collection oroNero.
Related Products
Looking for best partner for your next furniture works?